This site uses cookies to provides services, personalise adds and analyse traffic. Information on how you use this site is shared with Google. If you use this site you agree with the use of cookies. Sorry to bother you with this annoying banner. European law says we have to. Click the "I get it" link to hide this message.
Deze site gebruikt cookies om services te leveren, advertenties te personaliseren en verkeer te analyseren. Informatie over je gebruik van deze site wordt gedeeld met Google. Als je deze site gebruikt, ga je akkoord met het gebruik van cookies. Het spijt ons dat we u met deze irritante banner moeten lastig vallen. Iets met nieuwe Europese wetgeving. Klik op het "I get it" linkje om deze boodschap te verbergen.
More info...
|
I get it
Pictures Pascal Pépé Sjamajee Rommelaere Terapon theraps (Largescaled terapon )
Terapon theraps
(fb)
© Pascal Pépé Sjamajee Rommelaere
24-02-2018 08:59:31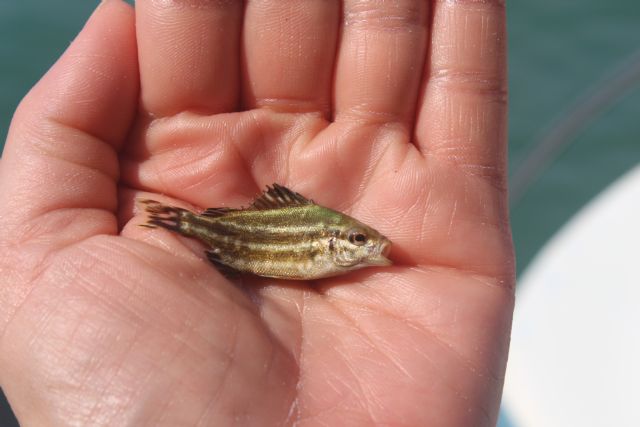 picture properties:
year taken :
2018
country :
Thailand
notes :
caught this one at the surface around the phi phi islands.
who can help to identifie this one?
replies (3)
26-02-2018 18:23:49
Pascal Pépé Sjamajee Rommelaere says : could this be a juvenile lutjanus decussatus?

27-02-2018 01:36:42
Theo Modder says : Yep, agree with juvenile, but what specie ?

28-02-2018 02:29:52
Theo Modder says : Hey Pascal, kunt ge me een groot formaat foto toe sturen van deze ?
Dan kan ik mogelijk beter inzoomen op de details ?

---
---