This site uses cookies to provides services, personalise adds and analyse traffic. Information on how you use this site is shared with Google. If you use this site you agree with the use of cookies. Sorry to bother you with this annoying banner. European law says we have to. Click the "I get it" link to hide this message.
Deze site gebruikt cookies om services te leveren, advertenties te personaliseren en verkeer te analyseren. Informatie over je gebruik van deze site wordt gedeeld met Google. Als je deze site gebruikt, ga je akkoord met het gebruik van cookies. Het spijt ons dat we u met deze irritante banner moeten lastig vallen. Iets met nieuwe Europese wetgeving. Klik op het "I get it" linkje om deze boodschap te verbergen.
More info...
|
I get it
Pictures Edward Hicks Moxostoma macrolepidotum (Shorthead redhorse )
Moxostoma macrolepidotum
(fb)
© Edward Hicks
28-04-2019 00:03:33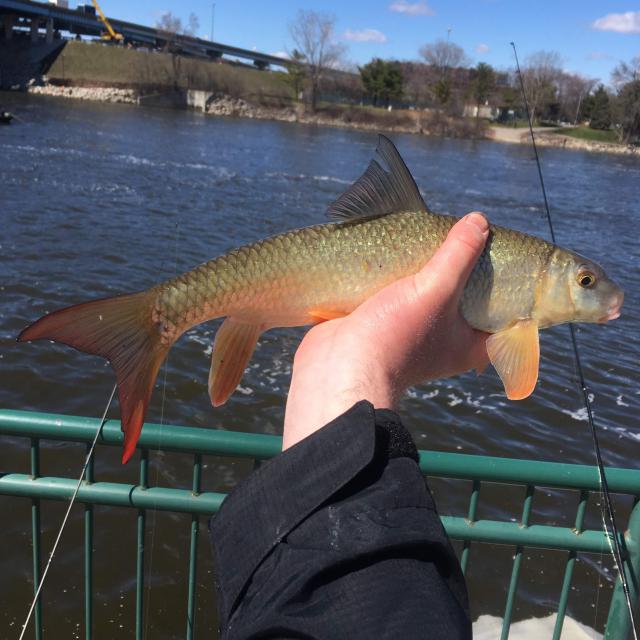 picture properties:
| | |
| --- | --- |
| year taken : | 2019 |
| country : | USA |
| notes : | |
replies (5)
28-04-2019 13:34:23
Cock van der Hulst says : Edward, nice species. Two questions: 1) where is this, 2) are you from Michigan? I will travel to SW Michigan in summer; any locations for me to fish on these species?


28-04-2019 14:06:03
Edward Hicks says : Yes I am from Michigan. This is from the grand river just below the sixth street dam in Grand Rapids. It is probably my favorite multispecies spot in the state (I've caught over 20 species there). Where are you going to be in Michigan?

28-04-2019 21:46:21
Cock van der Hulst says : Edward, thanks for the answers. I will travel end of June to Sturgis on the Indiana border. Have in mind to fish a couple of lakes down there and some spots in both St Joseph and Fawn River, looking for new species, including some microfishes. Any fishing spots for me down there and also some on shore of Lake Michigan (I'm fishing with telepole, without a reel!)?

28-04-2019 23:05:56
Edward Hicks says : I've heard good things about the dam in Three Rivers but haven't actually been there. I don't fish that part of the state much. How far are you looking to travel? The berrien springs dam is nice for micros. There are some spots near portage/kalamazoo like portage creek that have good micro variety as well as trout. My email is ehicks1054@gmail.com, I'll see that more reliably than this.

29-04-2019 19:36:49
Cock van der Hulst says : Edward, Thanks. The dam in/at Three Rivers was indeed on my mind. When you fish at the dam, is it then best upstream or downstream?
Other communication by E-mail. Success!

---
Moxostoma macrolepidotum
(fb)
© Edward Hicks
29-04-2018 19:15:56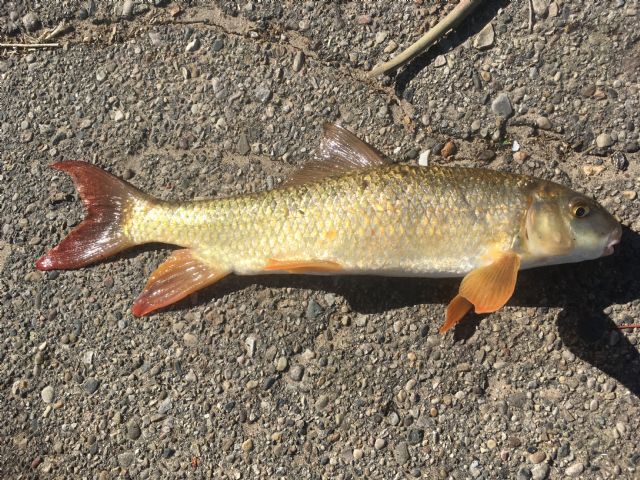 picture properties:
| | |
| --- | --- |
| year taken : | 2018 |
| country : | USA |
| notes : | |
replies (0)
---
Moxostoma macrolepidotum
(fb)
© Edward Hicks
24-08-2017 04:23:00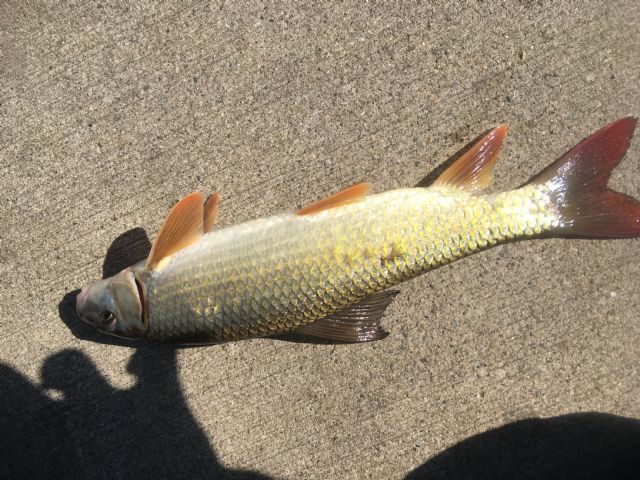 picture properties:
| | |
| --- | --- |
| year taken : | 2017 |
| country : | USA |
| notes : | Michigan |
replies (0)
---
---